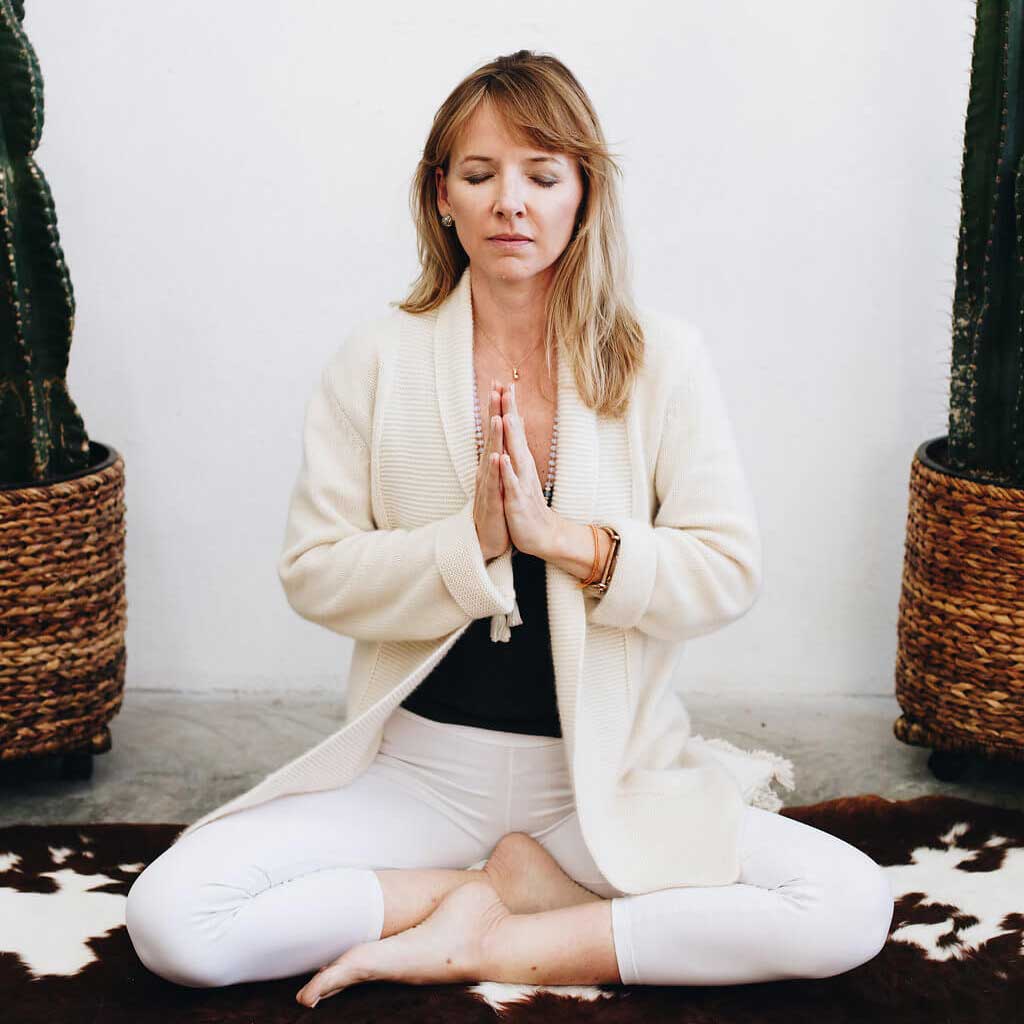 Imagine yourself surrounded by the ancient and healing energy of mystical Ireland.
Experience physical and mental clarity as you are nourished. Daily meditation practices and sound healing will reconnect you to the highest aspect of you and the local food will nourish your body to feel healthy and youthful. 
We'll visit local historic sites, relax and heal in the wisdom of Ireland.
Join me, your thoughtful guide, combining over 15 years of teaching and coaching experience to lead you from stress to bliss. I invite you to be yourself. By simply showing up your body, mind and spirit will remember its essence.
---
Nestled in the majestic green hills of the Irish countryside, Creacon Wellness Retreat is the ideal destination for retreat, relaxation and rejuvenation. Originally an historic Irish inn, Creacon was transformed by founders Derek O'Neill and his late wife Linda O'Neill, into a serene haven that nurtures your complete wellbeing – spirit, mind and body.
With a loving heart and a sparkle of Celtic magic Leah has led us through an insightful & meaningful 5 days in her land, that I learned to love, and into ourselves. Thank you Leah. It was memorable.

– Carmen

What an incredible journey it's been at Leah's retreat in Ireland's countryside. Fortunate to be on a journey only few get to experience; made possible by the love support guidance of a great teacher I found Leah to be. The other women at the retreat  helped me to learn and grow as a result of their presence in ways I had not imagined. The amazing staff at Creacon Wellness Center and the beautiful grounds; Ireland gorgeous country side made soul searching and renewal a little easier as difficult a process as that can be. I am leaving the retreat sad that it is ending but inspired for a new beginning.

-Lavilla
Payments accepted with PayPal - Venmo - Check
Single Occupancy: King Size Bed Private bathroom
$2,597
Double Occupancy: Two single Beds: Private In Room bathroom
$1,997
For other forms of payment: Email leahmsk@gmail.com or call 858-539-6275
1. ACCEPTED PAYMENTS
All payments must be made through the links or sublinks provided on our official registration website: or via email leahmsk@gmail.com, when it applies, within the specified deadlines and corresponding rates. You can pay through PayPal to leahmsk@gmail.com or by credit / debit card. We do not accept personal cheques or other forms of payment.

2. REFUND POLICY 
2.1. A $500 deposit of your total payment is non-refundable, regardless of the circumstances. Deposits for Cancellations made before or by May 1, 2020 may be applied towards future retreats — subject to the Terms & Conditions for each event.
2.2. A Full Refund of your total paid to date (minus the non-refundable $500) will be available should you cancel by May 11th, 2020, for any reason or circumstances -- no questions asked.
2.3. A Partial Refund - 50% of the remaining balance (minus the non-refundable $500) will be issued for cancellations made May 18, 2020.
2.4. No refunds - total or partial - will be issued after May 18, 2020.
2.5. RARE EXCEPTIONS: For any cancellations made during or after the partial 50% refund period -- (May 11-May 15, 2020) due to extreme or special circumstances -- such as illness, accident or other major life changes -- up to a 70% refund can be considered (minus the non-refundable $500). Additional proof may be required.
2.6. EVENT CANCELLATION: In the rare case of event cancellation a FULL REFUND (including the $500 deposit) will be issued to the participant. We do not cover travel expenses other than transportation to and from the airport and the excursion included in the program. We recommend in advance that you book your flight with an option to change or cancel, just to be covered, in case of any rare life emergency, on both ends.

3. TRANSFER POLICY
 You may, at any point after your purchase and up to two weeks before the event, transfer your spot to a friend, should you be unable to make it and you don't qualify for a full or partial refund. Please email leahmsk@gmail.com to request the change. Make sure you include your friend's full name, phone number and email address as well as cc them in the request, so we can update the participant's information. Your deal with the person you may transfer your spot to -- whether it is a resale or a gift -- is your responsibility and by agreeing to take your place, your friend abides by the same Terms & Conditions stated on this page.
4. INSURANCE
(Recommended, Not Required)
We recommend you consider taking out adequate travel & medical insurance that covers you from all sides, just in case. We also recommend that you purchase your plane ticket with an extra insurance option (offered by most airlines) that allows changes or cancellations.

5. ARRIVAL
 Final details regarding the recommended Day/Hour of Arrival + Airport Transportation will be available when the Retreat is fully confirmed — Mid April 2020. Pick Up from Dublin Airport Only. Either paid shuttle or Public Bus.

6. RETREAT START & FINISH HOURS
Final details regarding the Start + Finish Hours will be available when the final Retreat Date is confirmed.

7. PERSONAL SAFETY & RESPONSIBILITY
 Your actions, movement and personal safety on this trip are your own responsibility.
By signing up for this event, you agree to take responsibility for yourself and release Leah Kinsella (Host), the Creacon Lodge (Venue) and all other retreat leaders and or retreat staff involved (individually as well as collectively) from any claims otherwise.
If you have any health conditions or injuries that we need to be aware of, please write to us in advance so that we can prepare ourselves adequately.

8. CONFLICT
 We intend to hold a sacred, clear and safe space for creativity, truth and vulnerability to transform our lives. We reserve the right to refuse anyone we feel may offset the balance of the group or create any kind of conflict.
We reserve our right to respectfully ask anyone to leave, should our group or personal space be compromised in any way, shape or form. A total or partial refund may be agreed upon.

9. LIABILITY
 By agreeing to these Terms & Conditions, you release Leah Kinsella (Host), the Creacon Lodge (Venue), as well as all other leaders and/or staff collaborating in this retreat, individually and collectively, from any claims, liability, cause of action, damages or costs for personal injury or property damage that fall under your responsibility and are unrelated to the service offered.

10. By purchasing this retreat you agree to all items above.